Egyptian Minerals
Author: Marco Marchesini
Content by courtesy of :
Webmineralshop
Egypt is a huge Country, with a very interesting geology and a widely under-exploited mineralogical potential. It is also a difficult place for mineral exploration, because of long distances, extreme climate, lack of facilities (most of the interesting areas have no road), poor bibliography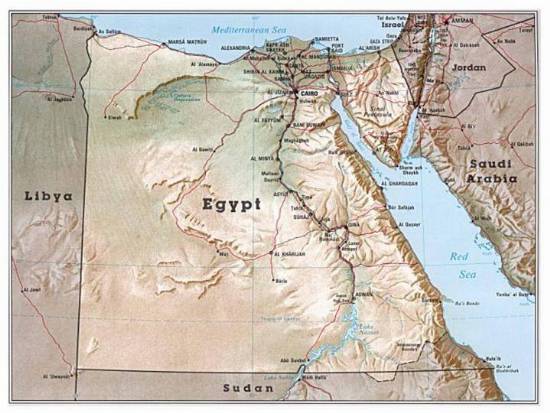 Starting from 2004, some field trip targeted to find mineral were attempted over several areas in Egyptian Western Desert, Red Sea Coast and Sinai Peninsula.


White desert landscape. Camels are still used to carry goods and tourists
Most of the huge Western Desert area showed to be quite poor in good mineral specimens: some diagenetic sulphides xls, as well as diagenetic celestite and barite ("Desert roses") were observed. Hydrous sulphates like alum and gypsum were also found. Karst related calcite is locally common but not worth of collecting. On the contrary the area looks to be very rich in fossils, ranging from Mesozoic to Late Tertiary in age. Petrified wood timbers are also locally widespread.