Books

Rocks, Minerals
By Mineral name

Gems and gemstones
Healing crystals
Geology
Fossils and dinosaurs

For children

Tools

Safety
Headlamps, lights
Hammers, picks, chisels

Collection

Magnifiers, Microscopes
Cabinets

Field trip

Bags
GPS, compass
Camping

Computer Software

En castellano

| | |
| --- | --- |
| Selección de libros en castellano sobre rocas, minerales, fósiles, geología y otros temas de interés para el aficionado a la mineralogía | |
Bags
GPS, Compass
Camping

A good mineral collector like you always need a bag to carry the treasures ...
Bags

Digital compass and several brand GPS with accessories
GPS and compass

All that you'll need in a several days field trip.
Camping
Essential things for a succesful field trip: Bags from several brands, From the traditional compass to GPS and much more ... Books about how to use your GPS, software for GPS, Camp without problems.

Bags, GPS and accessories and camping for a several days field trip
+ products and services:
Interesting products and services page 1
page 2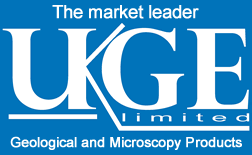 Are you looking for estate for sale?You may not know, but we have a great portal that sells Kombi used in all models. Any questions just send an e-mail that site personnel will respond as soon as possible. Then look for your estate accessing the link kombi a venda and browse the categories that interest you. As I said, if you do not quickly find what you need, just ask a simple question to the estate staff to sell that quickly they will return to you. Anyway, now go to the website and then buy your seminova e

If you need an online headshop the look no further!